ROMA (Zona Flaminio)
Ciao sono BEATRICE FERRARI. Sono molto attiva e disponibile, ho 26 anni, alta 1,75. Sono come mi vedi in foto! Contattami, solo uomini seri e decisi. Chiedo la massima pulizia così possiamo avere un momento di un piacevole piacere reciproco. Ti aspetto in ambiente di prima classe pulitissimo e climatizzato.
ROME (near Flaminio)
Hi, I'm BEATRICE FERRARI. I am very active and available, I am 26 years old, 1.75 tall. I am as you see me in the picture! Contact me, only serious and determined men. I ask for the utmost cleanliness so we can have a moment of pleasant mutual pleasure. I await you in a very clean and air-conditioned first-class environment.
ROMA (cercano a Flaminio)
Hola, soy BEATRICE FERRARI. Soy muy activa y disponible, tengo 26 años, mido 1,75. Soy como me ves en la foto! Contactame, solo hombres serios y decididos. Pido la máxima limpieza para podamos tener un momento de grato placer mutuo. Te espero en un ambiente de primera muy limpio y climatizado.
ROMA (perto ao Flaminio)
Oi, eu sou BEATRICE FERRARI. Sou muita ativa e disponível, tenho 26 anos, 1,75 de altura. Eu sou como você me vê na foto! Contacte-me, apenas homens sérios e determinados. Peço a máxima limpeza para que possamos ter uma momento de prazer mútuo. Estou esperando por você em uma ambiente de primeira classe muita limpo e climatizado.
ROME (près de Flaminio)
Bonjour, je suis BEATRICE FERRARI. Je suis très active et disponible, j'ai 26 ans et mesure 1m75. Je suis comme vous me voyez sur la photo! Contactez-moi, uniquement des hommes sérieux et déterminés. Je demande la plus grande propreté afin que nous puissions passer un agréable moment de plaisir mutuel. Je vous attends dans un environnement de première classe très propre et climatisé.
ROM (in der Nähe von Flaminio)
Hallo, ich bin BEATRICE FERRARI. Ich bin sehr aktiv und verfügbar, ich bin 26 Jahre alt, 1,75 groß. Ich bin so wie du mich auf dem Bild siehst! Kontaktieren Sie mich, nur ernsthafte und entschlossene Männer. Ich bitte um größtmögliche Sauberkeit, damit wir einen Moment angenehmen gegenseitigen Vergnügens haben können. Ich erwarte Sie in einer sehr sauberen und klimatisierten erstklassigen Umgebung.
Adoro curare il mio corpo e fare compere.
Il mio biglietto da visita Virtuale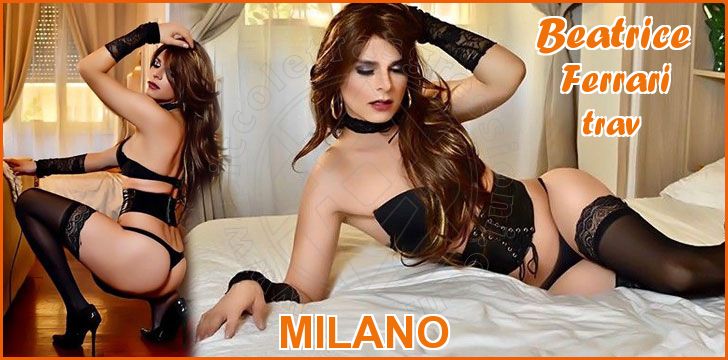 Il mio biglietto da visita